Norcom is a World Class Leader in School and Office Products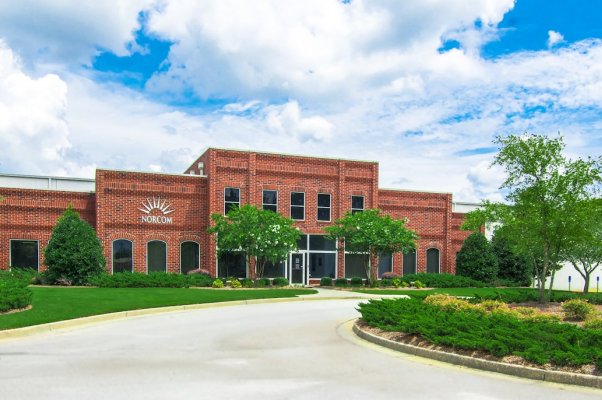 Headquartered in Griffin, Georgia, Norcom is one of the world's largest manufacturers of School and Office products. Founded in 1978, the company acted solely as a broker outsourcing all manufacturing. In 1980 Norcom began manufacturing its own back-to-school papers and binder products.

The company began a program of strategic growth in the early 1990's. Company leadership initiated a policy to make Norcom the low-cost producer of commodity products to distinguish the organization from its competitors. Norcom expanded its core product assortment and began offering value-added products. In addition the company began expanding its manufacturing capabilities.

With expanded product selection and aggressive pricing strategies, Norcom began increasing it's customer base to include most major US retail accounts.

By the early 2000s, off-shore manufacturers began entering the U.S. market for school and office products. They competed on price advantages gained from their illegal or unethical manufacturing practices.

Norcom is committed to U.S. manufacturing and increased activities to maximize efficiencies and reduce waste retaining a competitive edge. Norcom also joined a federal trade case seeking to eliminate the unfair trade practices of paper from off-shore competitors. Norcom and other plaintiffs won the case and duties were imposed on these companies illegally dumping products

Today, Norcom proudly makes core products in the USA - in Griffin, Georgia - with certified sustainable primarily domestic raw materials.

When fluctuating market demand exceeds USA capacities, Norcom sources additional product manufacturing outside the US. Suppliers must meet international standards for Sustainable Certifications and Social Responsibility through ethical business practices.

In addition to Norcom Branded products, it is one of the largest manufacturers of Store Brand and Private Label school and office products in the world.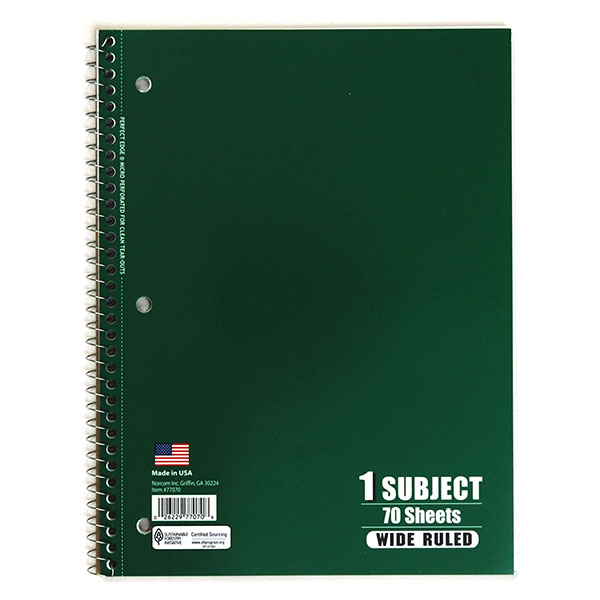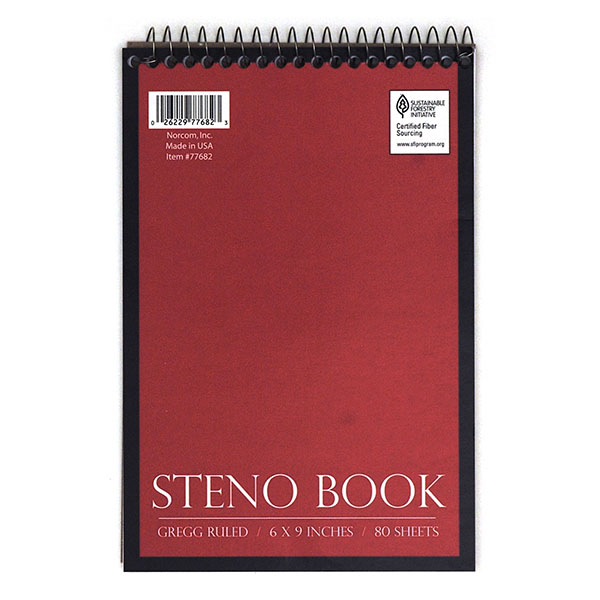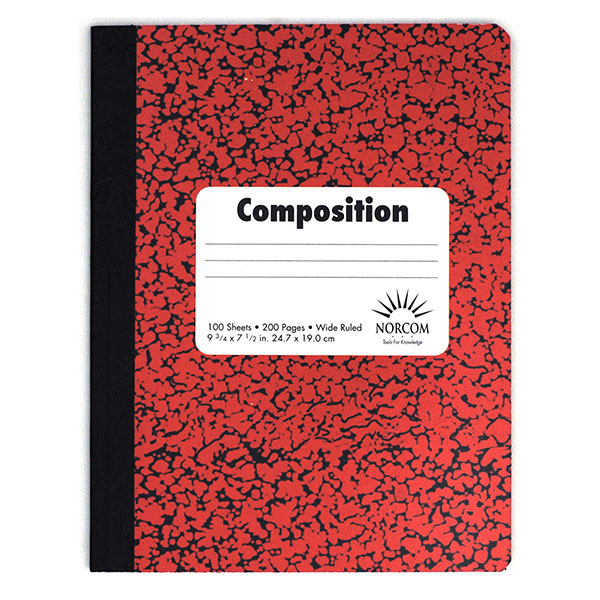 A few examples of the many products Made in the USA by Norcom
Norcom Values - Our Guiding Principles
---
A Passion to Serve
Our Retailers and End Users
Our Schools, Teachers and Students
Our Communities and Nation
Our Family of Employees
Our Owners and the Future of Our Company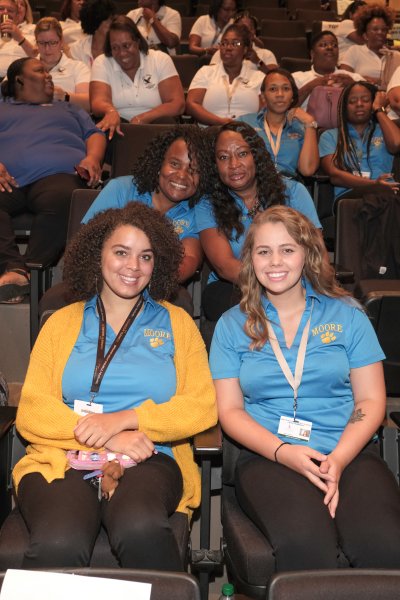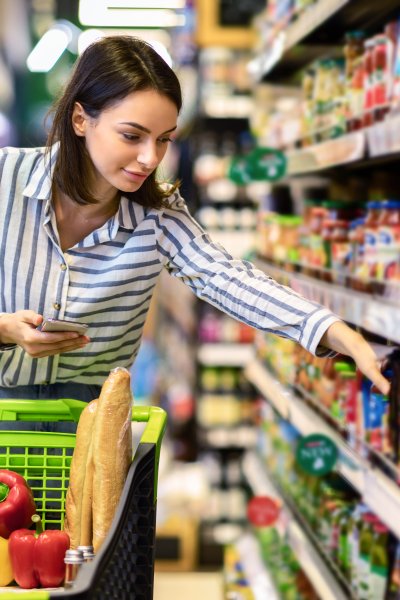 Dedicated to Made in USA
A 43-Year History of Manufacturing in Georgia
Manufacturing, Management and Employment in Griffin, GA
Priority on Domestic Raw Materials
Investment in Competitive World-Class Manufacturing Technology
Evolving Sustainability Achievements
Supporting Our Retailers in Becoming Carbon Neutral
Continual Investment in Sustainability Initiatives
Employee Focus on Sustainable Processes and Programs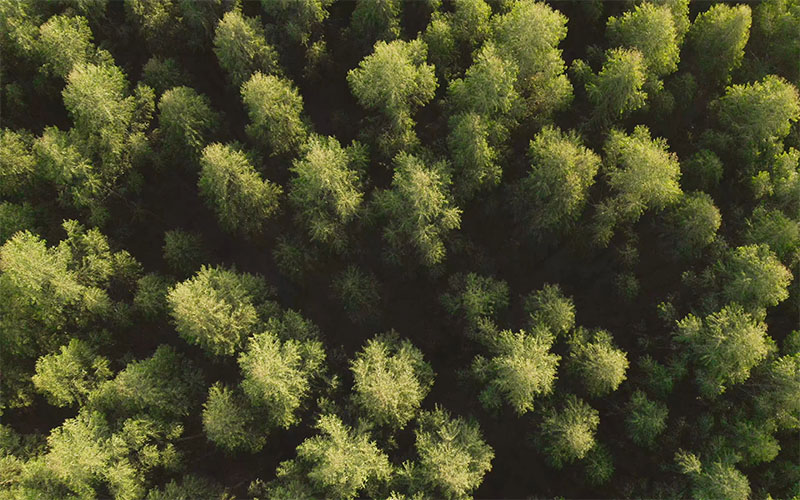 Employment and Workplace Practices That Foster Inclusion and Diversity
Made in the USA - Local Manufacturing, Local Jobs, Supporting USA Forests
---
Norcom core products are Made in the USA in Griffin, Georgia.
Local manufacturing creates local jobs. Your purchase of Norcom products also supports USA sustainable forests helping our environment.
Continually evolving, sophisticated manufacturing equipment enables Norcom to compete with overseas manufacturers. Norcom has invested millions in automatic, start to finish machines to keep manufacturing in the US and create local jobs.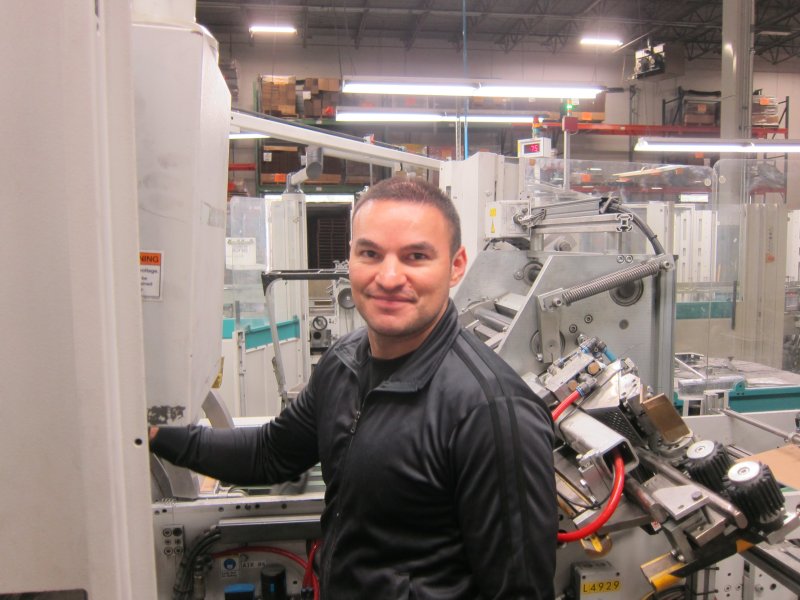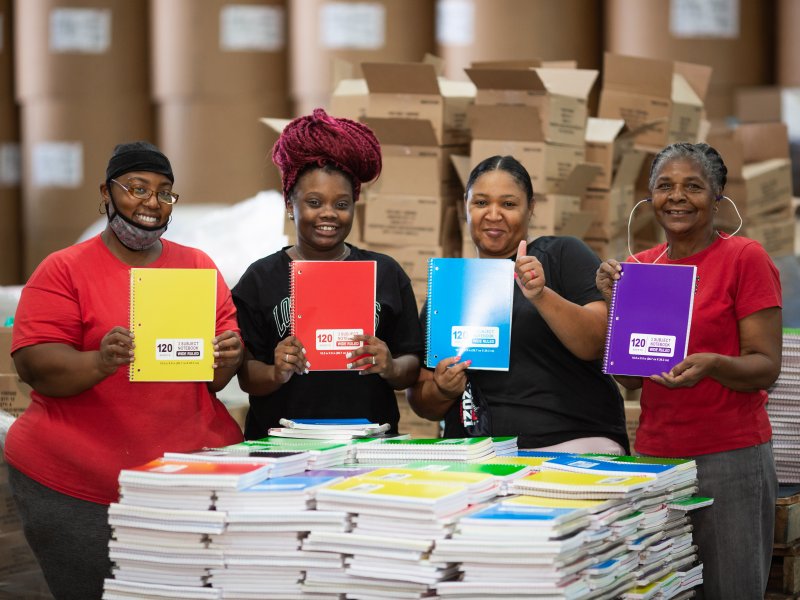 Norcom's Griffin, Georgia operations employ more than 250 employees during peak manufacturing periods.
A diverse and inclusive work environment enables entry level employees to acquire training and quickly advance. More knowledge and skills grow compensation. Employees call Norcom "A Great Place to Work!"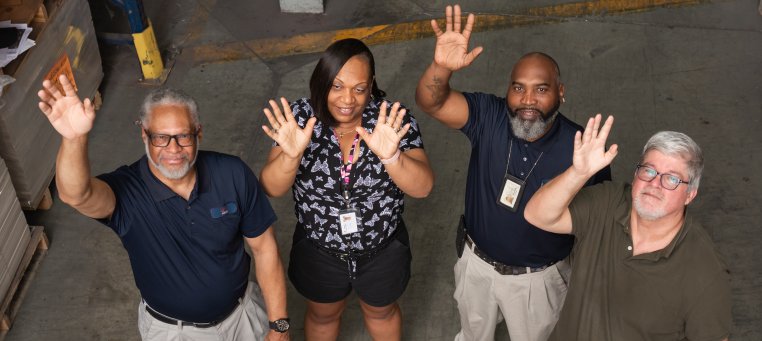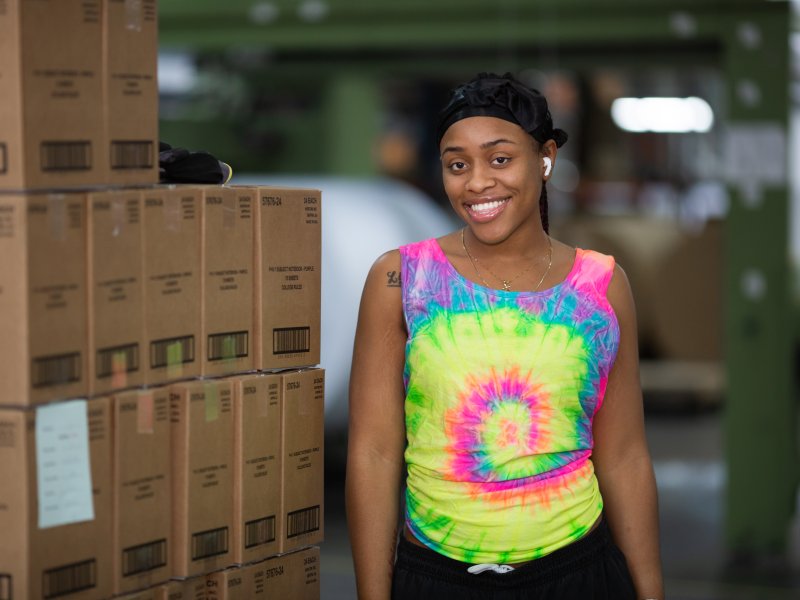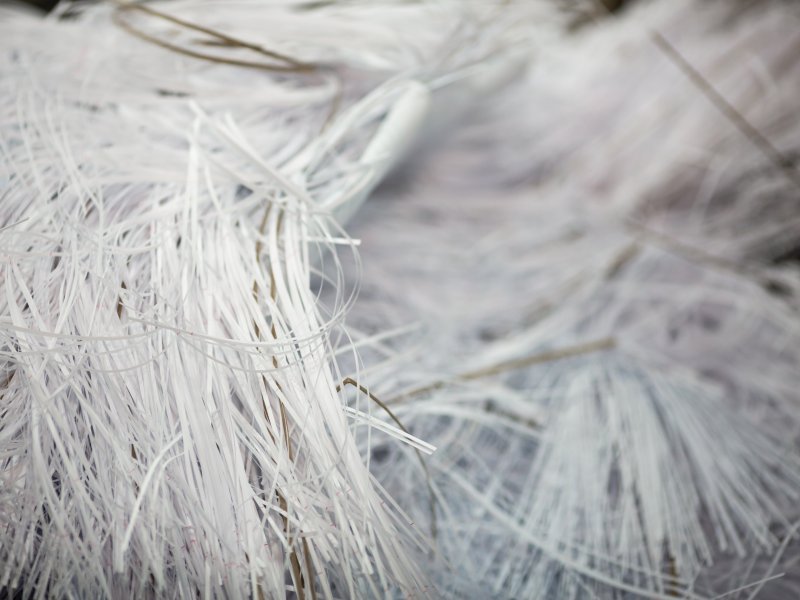 Norcom recycles every raw material
Sustainable practices at Norcom plants include recycling paper, carboard, plastics, metals, wood, and ink wastewater.
Raw materials are sourced from domestic and foreign suppliers who meet certified standards for environmental sustainability and social responsibility
These suppliers conform to rigid best practices, legal and ethical practices of their own industries.

Norcom Made in USA products start with American forests These forests are owned by individuals, families, and companies.

Forests are a natural Carbon Sink. They absorb more carbon than released. In fact, U.S. forests alone store 14 percent of all annual carbon dioxide (CO2) emissions from the national economy.

Independent Pulp Wooders harvest trees for paper mills These are often family-owned businesses in local communities.

Following harvesting, two trees are planted for every tree harvested USA pulp wood comes from USA forests that are audited and certified to be sustainable.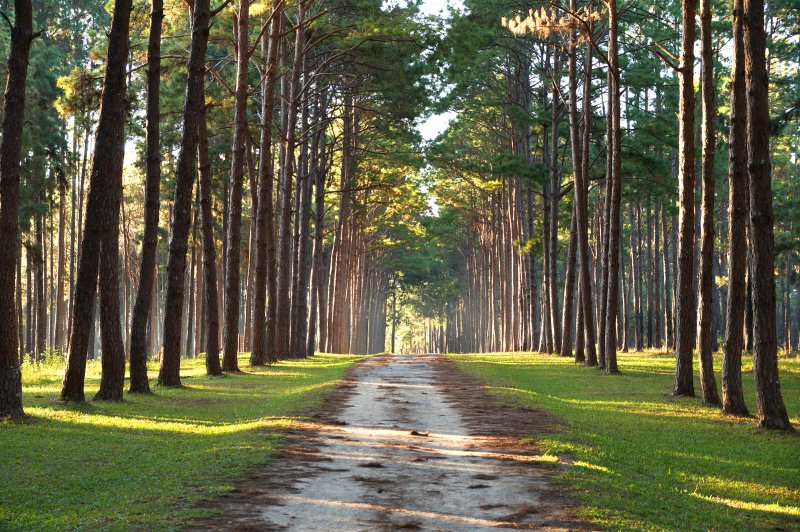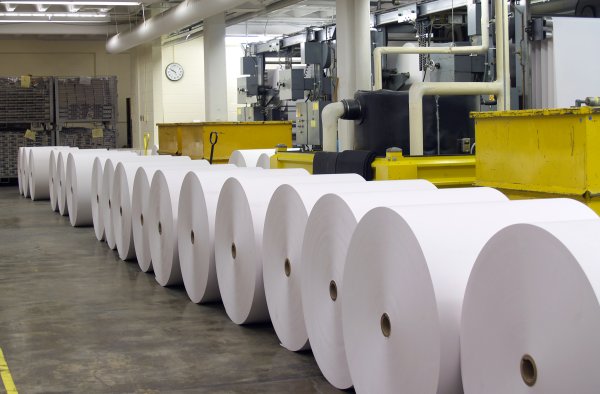 USA paper mills produce paper used in Norcom products Norcom sources paper from some of the largest integrated manufacturer and marketers of uncoated freesheet paper in North America.

Norcom sources only Certified Sustainable paper from suppliers that strictly follow stringent environmental regulations required of USA manufacturers. Regulations include energy and emissions, water, waste, forestry, fiber, transportation and logistics.


World Class Manufacturing
---
World class manufacturing enables Norcom to compete worldwide with Made in the USA products.
State of the art, automated machinery is continually upgraded.
Our in-house technical innovation teams are constantly improving efficiency, quality and safety. Few manufacturers in the world can match Norcom in sophistication and capacity. One hundred foot long high run speed automatic lines are "Start to Finish." Paper rolls start on one end and finished products exit the other end..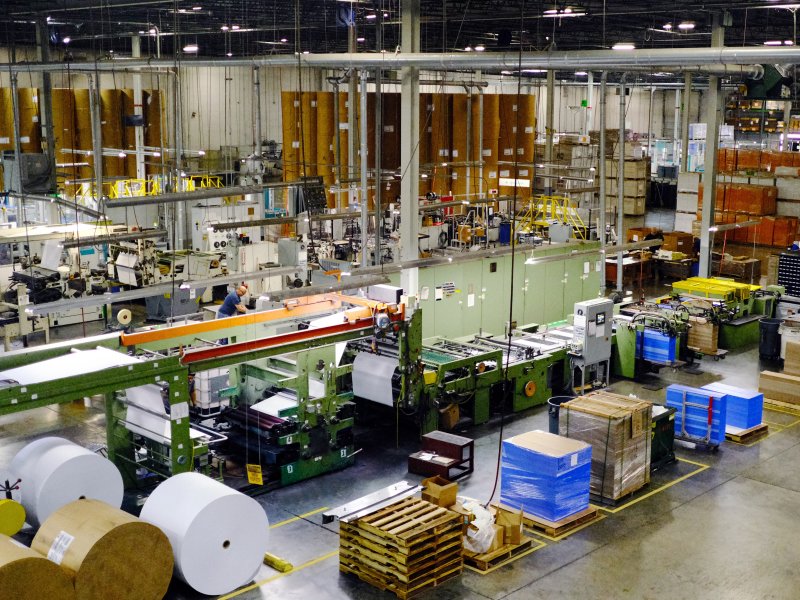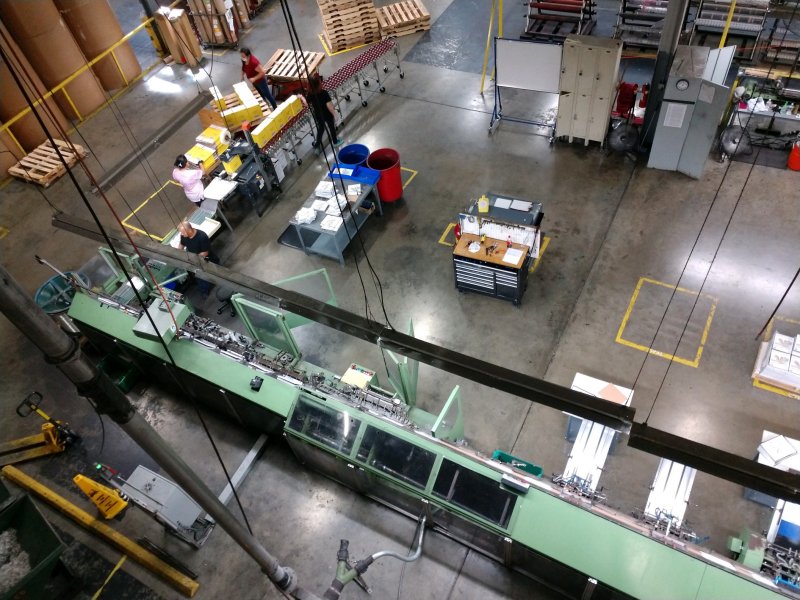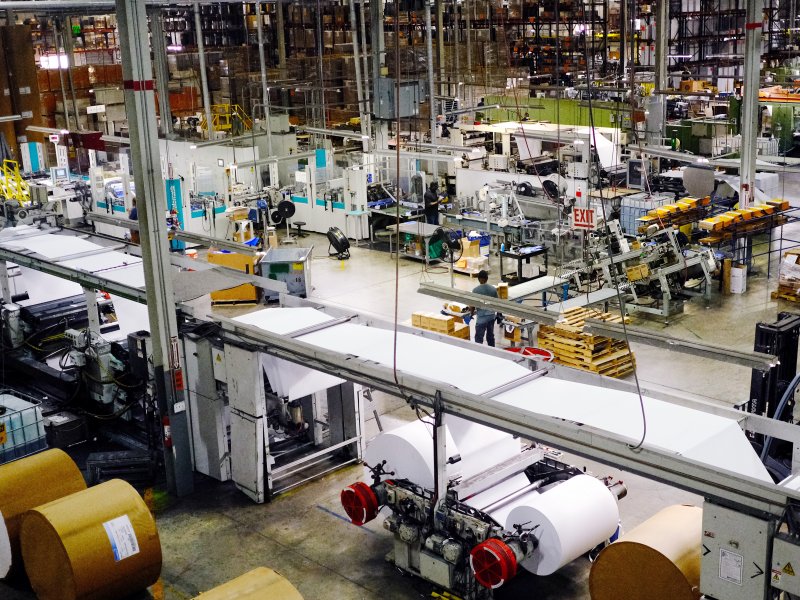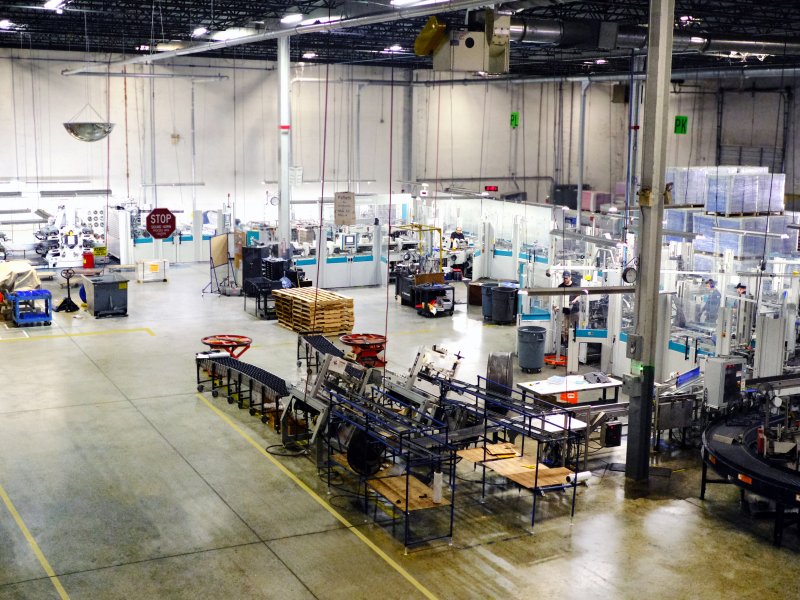 Efficiency, Quality, Safety and Innovation Teams continually improve manufacturing operations.
The ability to compete in a world market requires maintaining a competitive edge in production efficiencies and cost reduction.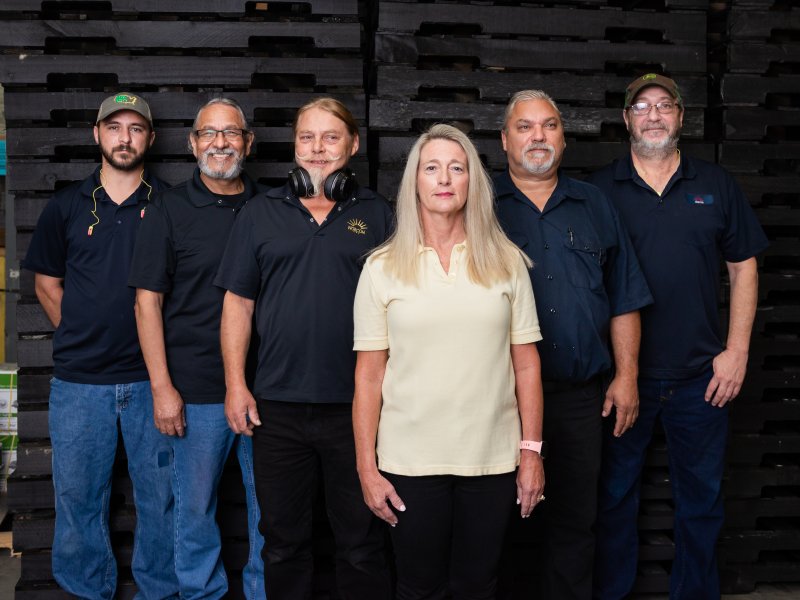 Plant management, Human Resources, Training and Safety are essential drivers of productivity.
Staffing and training are a particular challenge post-covid and require innovative strategies.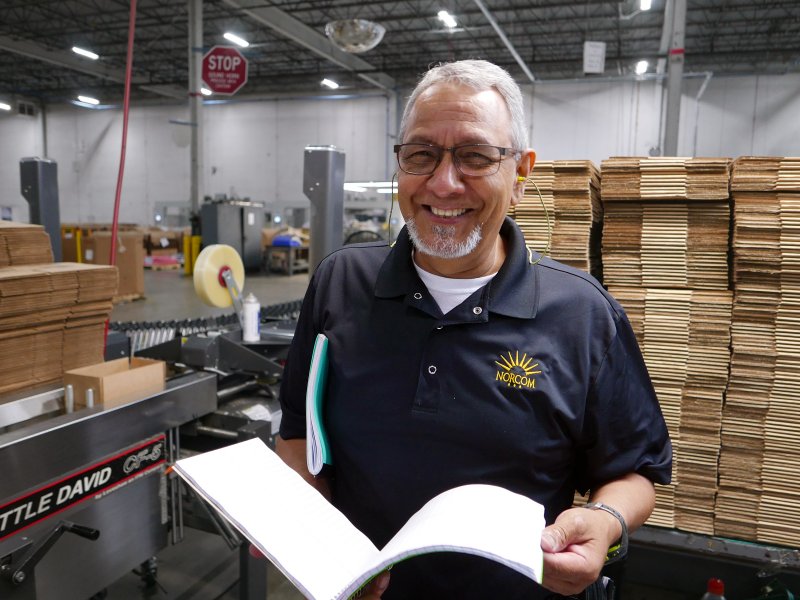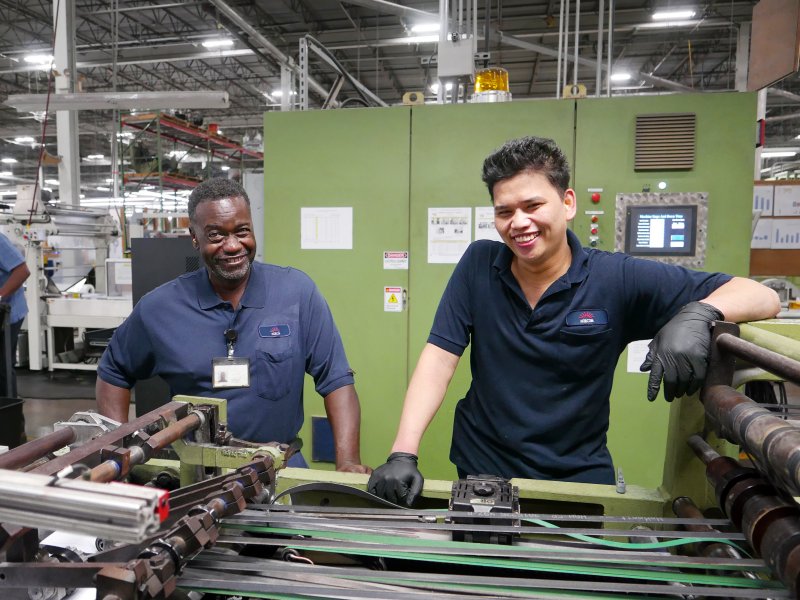 Innovations are also driven by market demands and global sustainability challenges Norcom has transitioned completely away from PVC. Poly wrapping is now with polyethylene and polypropylene.
Covers for some composition books and spiral books require a removable label that is applied by the machine in-line. This required machine modifications, materials and adhesive changes, and retraining.

Retailer display changes required packaging with the product standing up facing out. The Norcom in-house innovation teams modified the machine so that it turns the book item in-line, reducing post-production handling.

All surplus materials, shipping materials, packaging are recycled.
A key component of manufacturing efficiency waste reduction. A continuing initiative is improving manufacturing quality to reduce errors and waste. Further, Norcom's ongoing focus on improving sustainability metrics involves company-wide waste reduction programs involving all operations.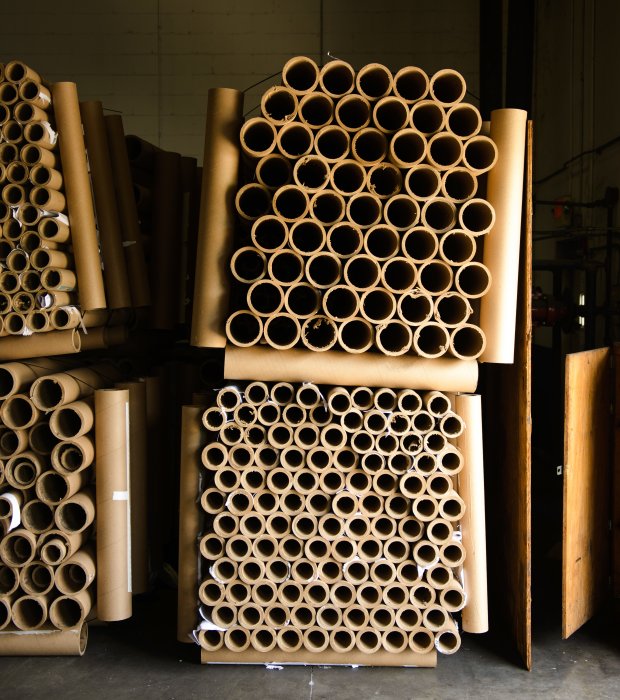 Norcom Videos
---
Lifetime Television - The Balancing Act
Who In The World is Norcom?
Departments and Staff
---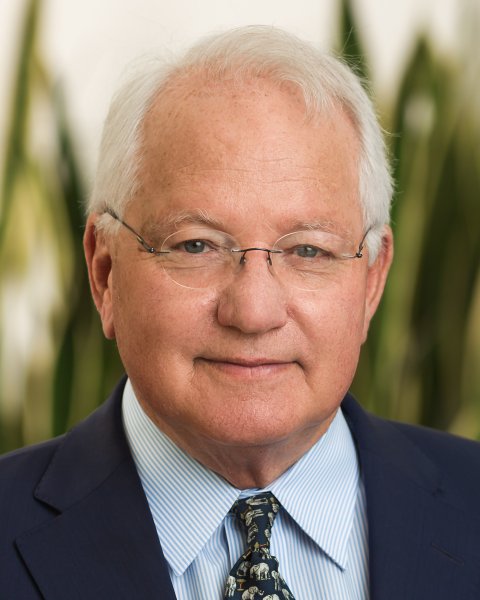 Hal Rahn, President
Jorge Bonilla, VP of Sales, Marketing, Global Sourcing & Logistics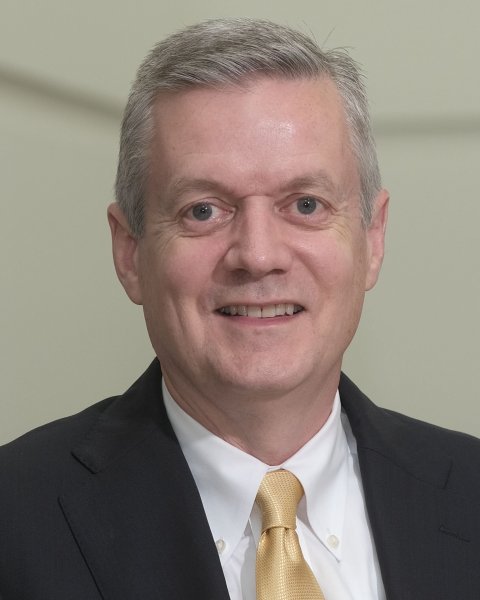 Evan Stitt, VP of Finance/Human Resources
Terry Castleman, Plant Manager
Dee Andrews, Director of Government, Environmental, & Corporate Affairs
Leaderhip Planning
Customer Service
Marketing Planning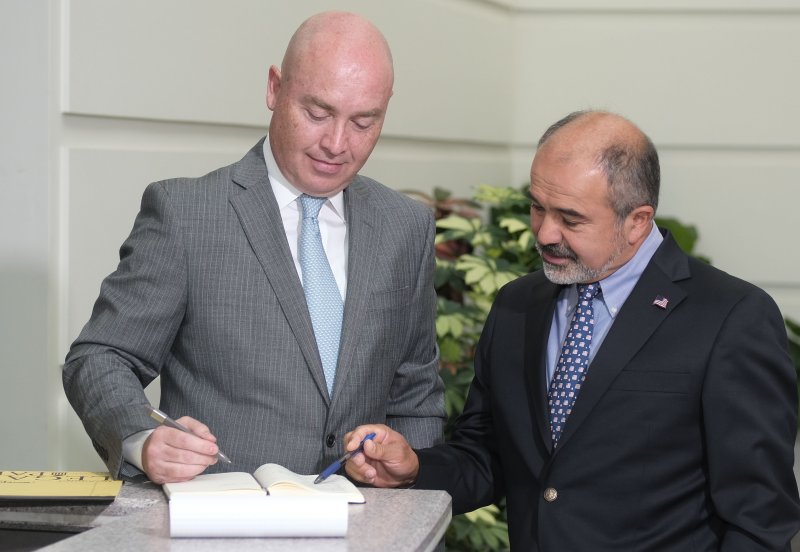 Marketing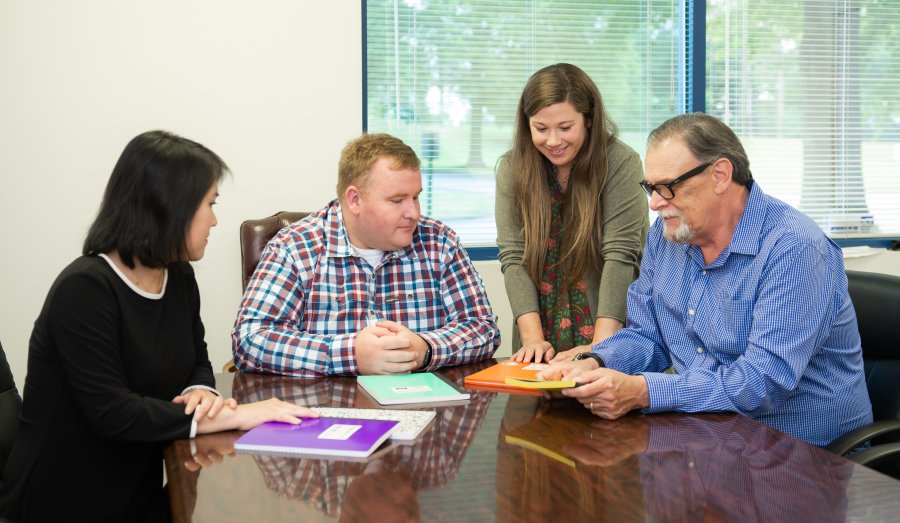 Manufacturing, Human Resources and Training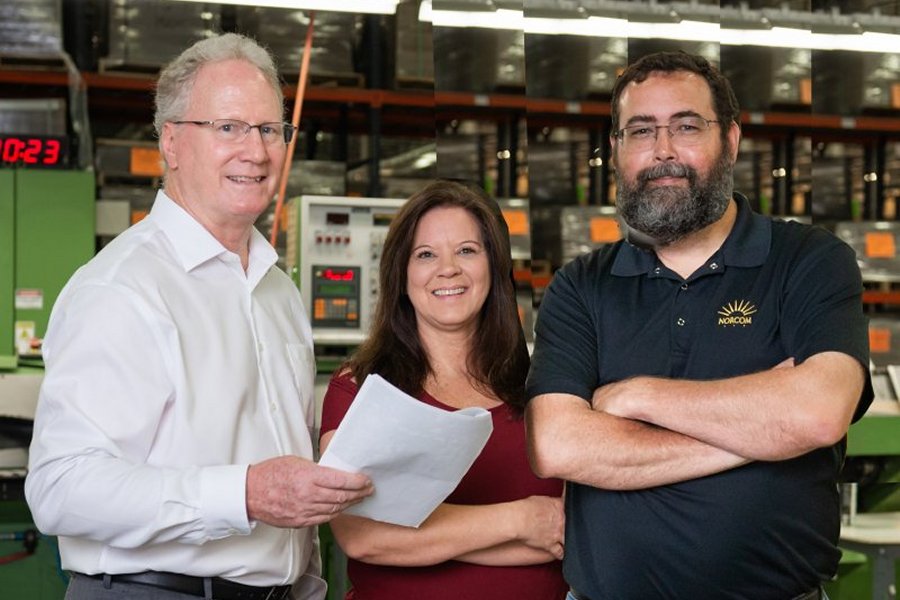 Manufacturing Innovation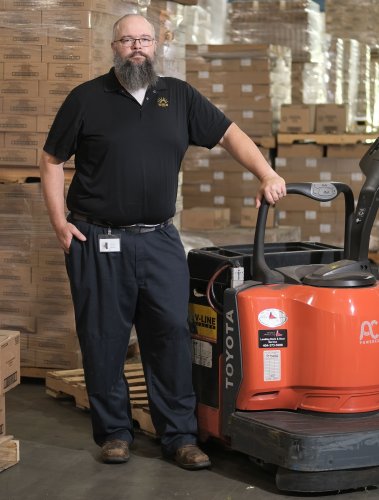 Sustainability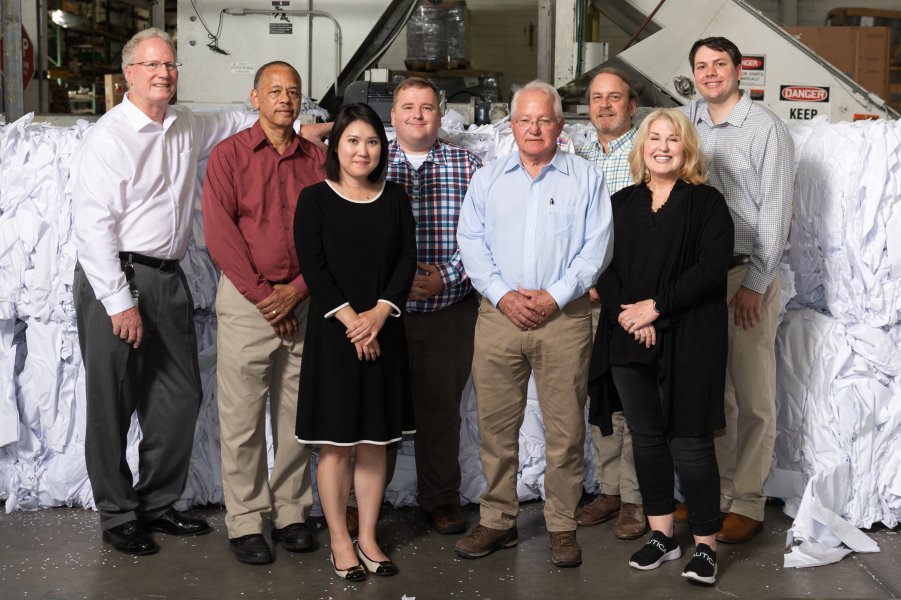 Logistics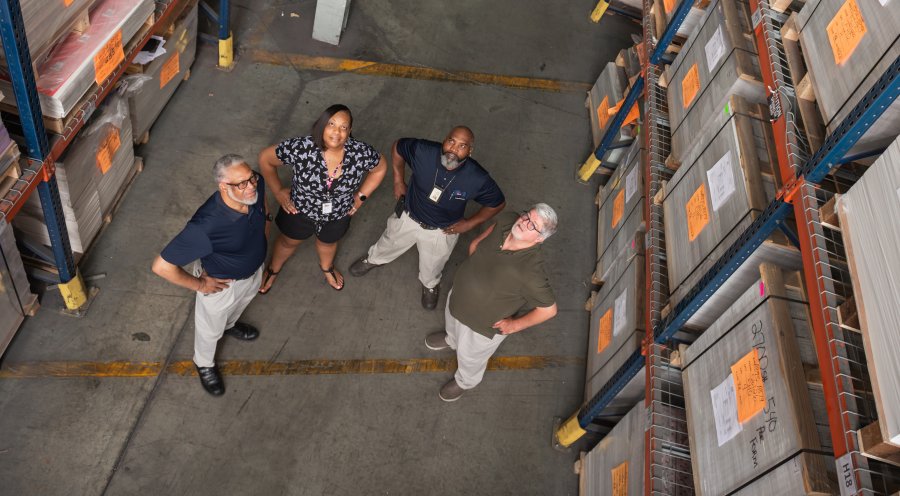 Financial Leadership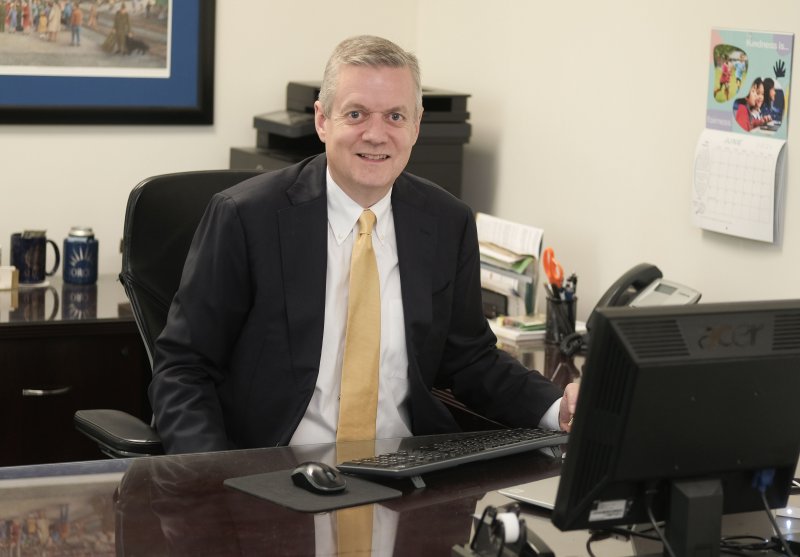 Financial
Purchasing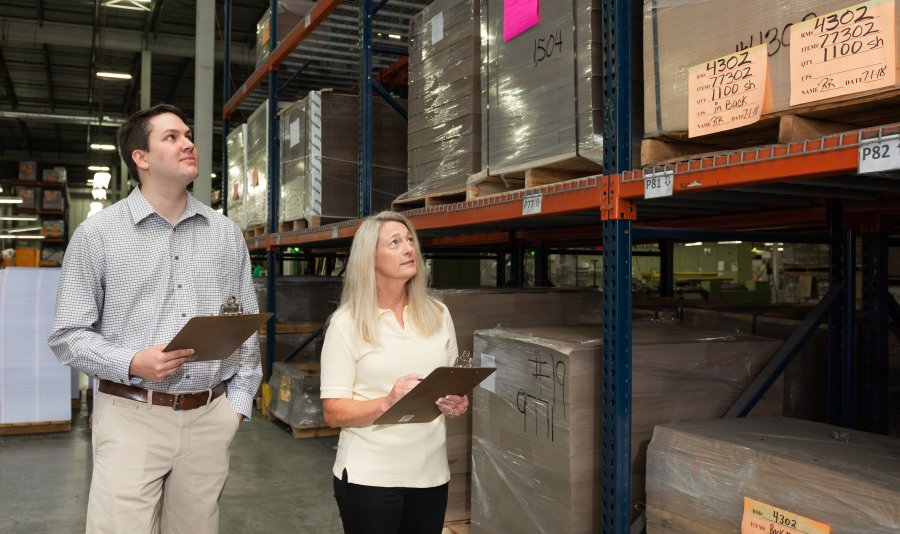 Plant Operations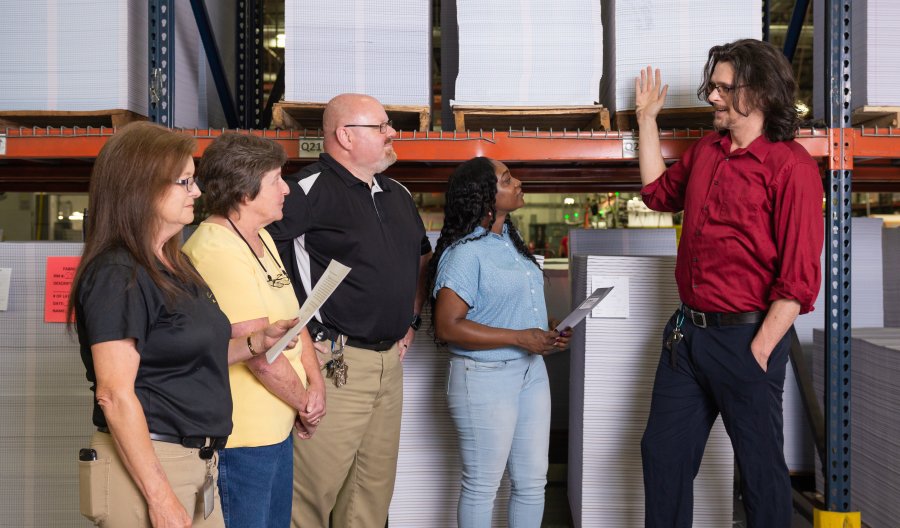 Logistics
Planning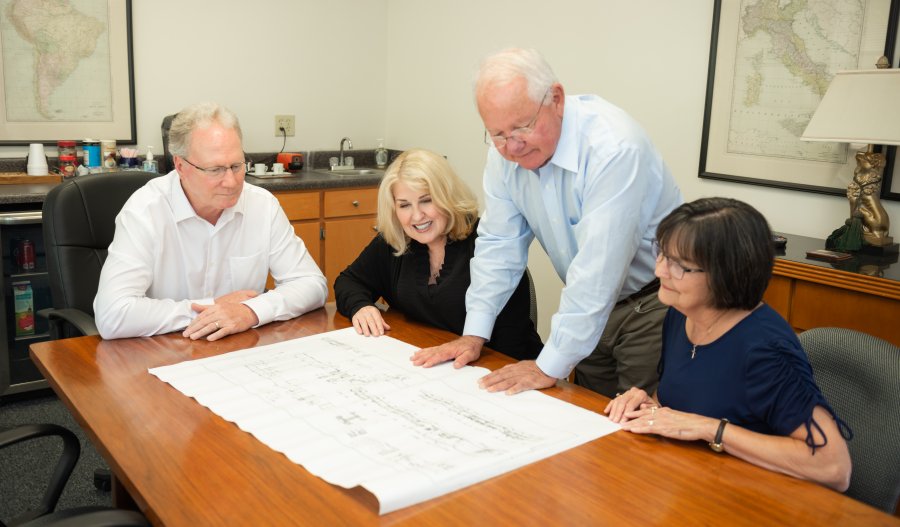 Norcom Team Members
Norcom Team Members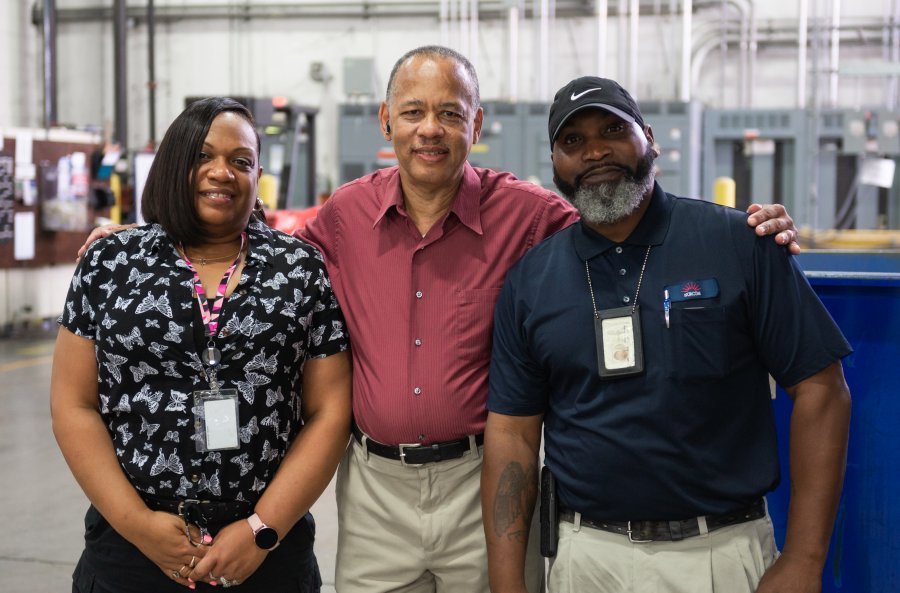 Contact Us
---
Norcom, Inc.
200 Wilson Road
Griffin, Georgia 30223
770-412-7690
888-814-8988
All employment verification requests must be faxed to secure number: 678-688-3905
Donation Policy
Thank you for thinking of Norcom when soliciting donations for your organization
Norcom receives thousands of similar requests throughout the year so we know the need to supply low-income students with school supplies is great.
Unfortunately we can't address each individual request but we are committed to helping needy children around the United States. In order to help these children Norcom makes all of it product and financial contributions to the Kids In Need network. Kids In Need sponsors free stores for teachers around the country. Teachers, whose schools meet basic criteria, are invited to shop for free supplies for their students who need them.
We believe this is the most effective and efficient way for Norcom to address the needs of financially disadvantaged students. To learn more, you may visit http://www.kinf.org.

Your Contact Information
For more information about Norcom and its products, please complete this form.
If you are seeking a donation, Please read our donation policy above.